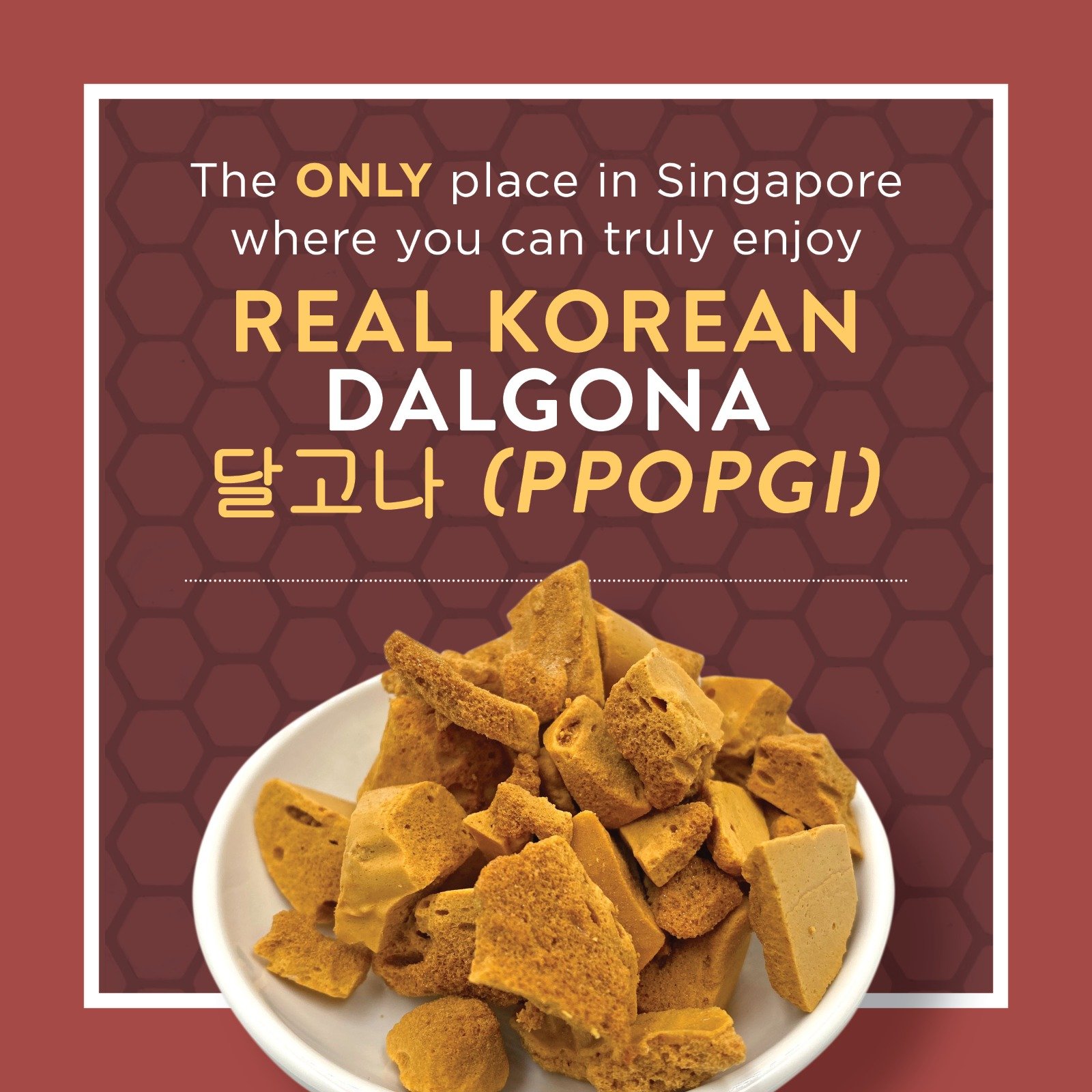 What is Dalgona
Dalgona 달고나 (ppopgi) in Korean, means honeycomb toffee and was a very popular street snack food in South Korea in the 1970s/80s. It is made by combining sugar carefully with water and baking soda until the mixture breaks down producing a snack that is light and crunchy.
Eating dalgona is a unique experience. It tastes sweet and yet has a slight bitter finish. At O'Brew Culture, our dalgona drink series is topped with the authentic Korean dalgona. A one of a kind that will has been featured by DanielFoodDiary, Eatbook SG and many other influencers.  
Dalgona Series
Only at O'Brew Culture that you get to enjoy Dalgona 달고나 (ppopgi). Our series include Coffee / Chocolate / Matcha / Hojicha / Rose Milk / Milk Tea. 
Available both as a Cold (Highly Recommended) / Hot option.